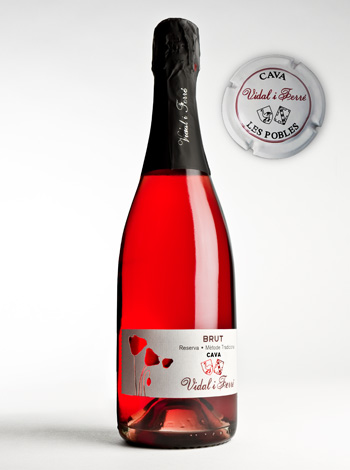 CAVA ROSAT BRUT RESERVA (ROSÉ)
Cava Rosé of Pinot Noir varietal. Combining the characteristics of the variety with a slow fermentation at low temperature and long lees aging in the darkness of our cellars provides a different champagne, fresh, fruity, elegant beads purposes.
Variety: Pinot Noir 100%.
Alcohol contents: 11.5 % vol.
Elaboration and aging: second fermentation in the bottle at 16°C. Aged on the lees, for at least 15 months. Manual clarification in racks.
Taste: The color is currant glossy, with fine bubble. Intense and complex red fruit combined with fine lees . The palate shows the red fruits like raspberries and blackberries. Fresh, fine, elegant with a well integrated bubbles.
Serve between 6-7°C.